Virtual Career Workshop: An Introduction to Contracting for Physicians
March 15, 2023 at 6:00PM
Online via Zoom
Learn the basics of physician employment contracts including negotiation strategies and common pitfalls.
Presented By:
Steve Kaufman, Esq.
Founding partner of RKW Law Group and leader of RKW's healthcare department.  Mr. Kaufman specializes in supporting physicians and other professionals with employment contracts, financing, practice management, business transactions, litigation, and other legal matters.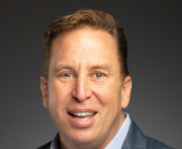 Gene Ransom, Esq.
CEO of MedChi, The Maryland State Medical Society. Mr. Ransom holds a bachelor's degree in economics from the University of Maryland and a Juris Doctor from the University of Baltimore.